Escort in Milan
Sultry Italy Independent Escort Service
Welcome
to my little corner of the internet,
aimed at fun Gentlemen seeking an Independent Escort in Naples
Elite Escort Napoli│High Class Escorts in Milan│Outcall Escorts in Milan│Dinner Date Escorts in Milan│Overnight Escorts in Milan│Mature Escort Companion
also as Escort Lake Como, Escort Lake Garda, Escort Lugano and Italy
my beautiful homeland!
I divide my time between Napoli and Milano on a regular basis, with availability for pre planned dates in either locations. Happy to provide an outline of my tentative schedule for the month ahead.

► OK tuo hotel 4 e 5-star   ► OK motel   ► OK tuo domicilio
► NON RICEVO
+ + L'AMORE NON E' SOLO SENTIMENTO. E' ANCHE QUESTIONE DI INTENTO!
Buongiorno!
Sei arrivato qui perché hai voglia di evadere dal quotidiano, di vivere un momento insolito e interessante, e sai bene quello che vuoi, classe e bellezza, poche storie e condizioni chiare ?
Allora puoi smettere di cercare!
Mi chiamo Aliai e sono un'accompagnatrice Italiana di alto profilo, tentatrice sofisticata, dalle forme atletiche e tutte naturali, come pure naturale è il viso, mio vero punto di forza assieme al sorriso!
Affidati a me per un incontro leggero, ma nella fluente connessione che seppure in un incontro occasionale io so creare, per abbandonarti nuovamente ad un'emozione…
SOLO ALTRUI DOMICILIO
Possiamo bere qualcosa per conoscerci, e poi, per iniziare posso offrirti il massaggio Nuru per meglio rispondere ai sensi e stimolare la libido prima dei giochi erotici. Con la passione che mi è innata e la mia abile manualità dolce lunga e intuitiva, l'eccitazione sessuale sarà libera di crescere e perdurare, e far si che i nostri corpi e le nostre menti si avvicinino come tra due veri amanti… Non è esattamente come vorresti che fosse il sesso, sempre?
Contattami con almeno 3 ore di cortese preavviso.
Rispondo prontamente alle email, ma mai ai messaggini.
Per la mia e tua tranquillità ho un indirizzo criptato sicuro Protonmail e qui sul sito trovi le informazioni finanziarie €$£ necessarie a richiedere un appuntamento.
Rispondo alle chiamate ma non discuto di denaro al telefono. Se preferisci parlarmi anzichè scrivermi, mi aspetto da te uno spontaneo riferimento ai compensi che hai letto e con accettazione degli stessi per l'impegno che desideri. Ogni tentativo di conoscere le tariffe mi costringerà ad interrompere la conversazione.
Sono discernente, non discriminante. Ma per favore contattami solo se hai più di 40 anni.
Grazie della tua attenzione e spero di incontrarti presto!

I am an International Companion with distinction, with eight years of experience in the escorting business and with a playful streak!
I am blessed to covet such extraordinary relationships with the brilliant ones, the likeminded professionals who think there is little else more thrilling than traveling around our community Home called Planet Earth!
I have always been intentional in surrounding myself with those who are open to learning and sharing something new about themselves and about the world, and I choose to spend my time with clients of all races, ethnicities, religions, gender and sexual expressions.
Seriously, of course I do it for the money. But doesn't mean I do not take pleasure in my profession, and I have to want to meet you, also for my own excitement and enjoyment.
So, with that said, I naturally gravitate to more discerning mature company with proper manners looking to spend fabulous time, and I do prefer contacts with foreign gentlemen with an absolutely open mind. It gives me chills just thinking about it!     
A l i a i
( pronounced  a-lee-a-ee )
You may also like my little VIDEO 
---
Top escort in Milan | Vip Escort in Milan | Luxury Escort in Milan | Escort in Milan | Independent Escort Milan | Luxury Companion in Milan | High Class Escort in Milan
---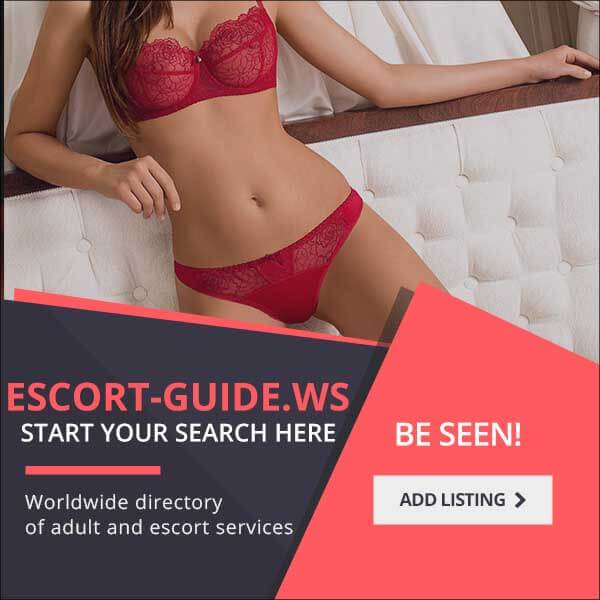 Escortguide
Find out more on Play with Aliai's Massage Republic profile.



Italy Escort Directory | Find the best Escorts Milan EscortDEX.com